Welcome to
Stephanie's
Wedding Blog party! I'm so happy to share and relive my wedding with you...24.5 years ago...I felt like a queen for a day!
~the church~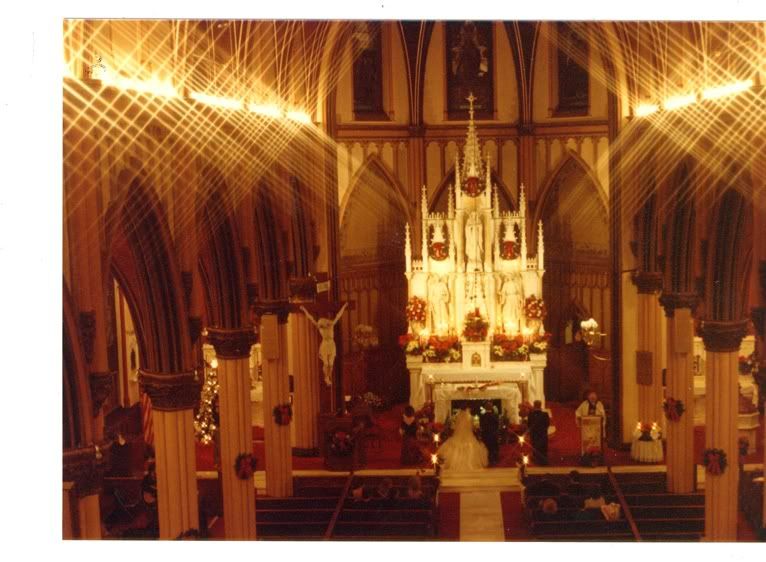 St. Mary's in North Attleboro, Mass... the same church where my parents were married and I was baptized....


one of the most beautiful churches I've ever seen...the architecture is stunning!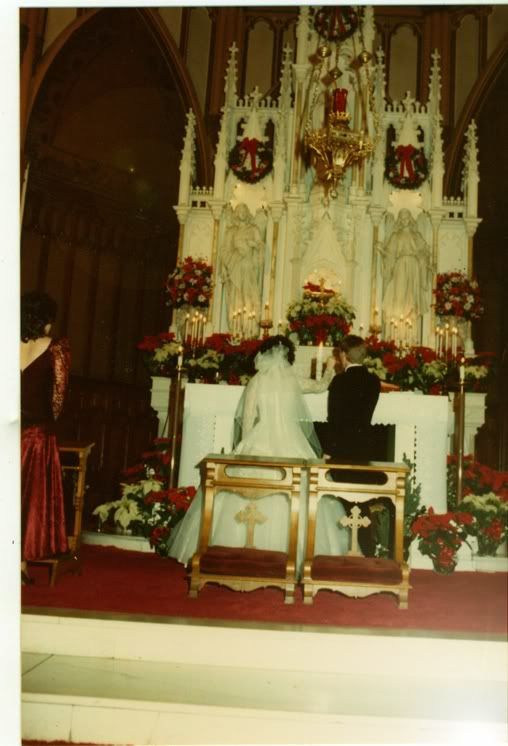 I wore my mom's wedding dress, and carried an exact replica of her gorgeous bouquet...to me it was perfection, how could you improve on perfection?!
from the newspaper...
our photographer captured the look on our faces after the ceremony... when they opened the church doors and we saw how much
snow
was falling.... priceless!
~us with Nate...Mike's nephew~

even 25 years ago I was in love with vintage.... my going away 'outfit' ... an antique Dior sequin sweater in creamy white, purchased at a thrift store near my college for $2.50, and yes I wore it at my wedding!... oh how I loved that sweater and still do!


I'm off to paint wedding signs today.... Ryan and Jena's sign is next up...their big day is fast approaching!!
Thanks to Stephanie of Angelic Accents for hosting this fabulous wedding party!!!
xo