As promised...and with lot's of love painted in...my sign (now on ebay...click
here!
) to help my niece MacKenzie raise the funds she needs to go on a humanitarian mission to Haiti~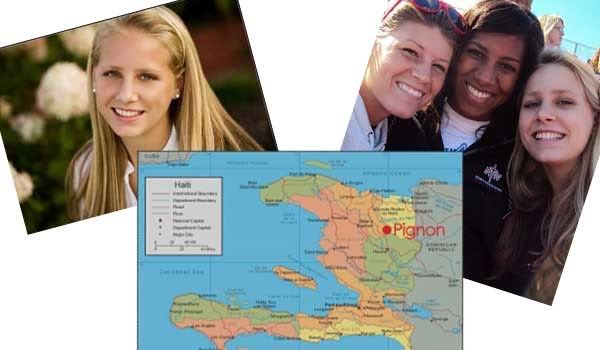 Mac Kenzie just finished her freshman year at Northwestern College in Orange City, IA...
(where she is also a member of their women's basketball team, which, by the way, just won the NAIA national championship!!!...but I digress...back to her mission...)


Along with other members of the Trinity Reformed Church of Orange City and with two other organizations... United Christians International and Promise for Haiti they will travel to Pignon Haiti, July 27th~ Aug 5th.
"An estimated 250,000 people were killed and 300,000 homes destroyed in the 7.0 magnitude earthquake that hit the Port-au-Prince region January 2010, leaving 1.5 million homeless. Eighteen months later, roughly 700,000 are still living in miserable tent camps, with nowhere to go."
source~ montrealgazette.com


MacKenzie and her team members will be making cement floors and roofs for housing, helping at the hospital and a newly developed school. Knowing MacKenzie, she'll be putting her whole heart into this mission and I couldn't be happier to help her get there!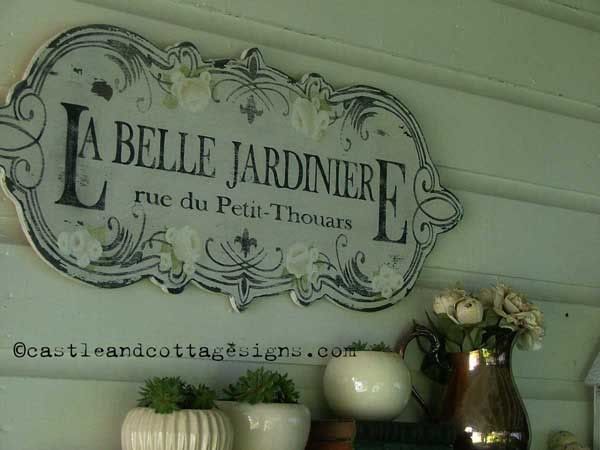 visit Castle & Cottage on ebay
On another note....
I've been on quite a ride since the June issue of Romantic Homes
(this is a big part of why my blogging has been sporatic, to say the least!)...
it's been a whirlwind of sorts and has me
thinking
and
rethinking
alot of things~
all to do with Castle & Cottage and the kind of business I have and the kind of business
I want it to be.
Many opportunities have been presented, to the point of leaving me completely overwhelmed...what path I take, if any, remains to be seen but I just wanted to mention it here, as I am spending alot of time contemplating many things, many changes and
I make all the right choices!
xo